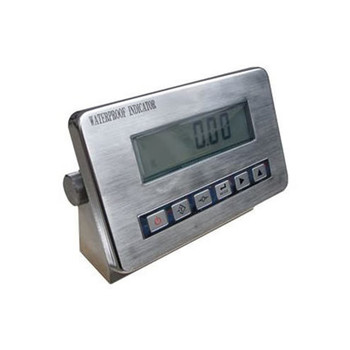 Waterproof Weighing Indicator
Description
*Name: Stainless steel weighing indicator
*Model: XK3119WP-PRO
*Display: LCD
*. Stainless steel house case.
*. Stainless steel keyboard.
*. IP67 certificate: moisture-proof,dustproof.
*. LCD with auto-backlight,multicolor selectable.
*. LED with high bright and adjustable.
*. Multiple weighing units: kg,lb,oz,t,g,PCS.
*. Date & time displays when in save mode.
*. Animal weighing function.
*. Simple counting function.
*. Check-weighing function, HI/LO/OK indication &alert buzz.
*.Up to 8 load cells connected.
*.Power supply: Adapter or Transformer, Rechargeable battery.